3nd Annual Beer2OSH event - 2010
Shiner Bock Keg was Contributed by:
Moved to SUNDAY NIGHT - 7PM 25th July 2010
Due to the massive rain events and super soaker rains OSH has had here in the whole month of July, not to mention the last 72 hours, many plans have been moved around.
The formation flight has been cancelled, everyone has made the best arrangements they can for locating themselves and their airplanes, some at OSH, some at Appleton and other places. The B2OSH tent is or has been set up (our location for Beer2OSH), I have learned that the the B2OSH party has been moved to Monday night (already announced by Larry to me and to others, I do not know if he has published anything yet, this stuff is moving quickly), the ABS indoor dinner is/was scheduled for Tuesday, Kevin has told me he is doing the Margarita and pizza party tomorrow starting at 11AM in the B2OSH tent.
Being faced with pushing Beer2OSH to Wednesday or tomorrow/Sunday, and counseling with a few folks here on the scene, I have elected to move Beer2OSH to tomorrow night, Sunday July 25th at 7pm (24 hours earlier than originally planned).
My apologies for the change in plans but this has been a weather event unlike any the veterans can remember at OSH.
I have distributed some of the VIP shirts at the B2OSH hangar party last night and for the rest of the VIP's, I will be on the field and have them during food prep at the B2OSH tent around 3-4pm tomorrow.
My apologies for the change in plans.
Get Pumped for Beer2OSH 2010 with this Slide Show!
Countdown to Beer2OSH 2010!
Phenomenal Pictures of Old Beer Trucks
---
Designed to enhance the camaraderie and liquid libations enjoyed at the infamous annual Beech Lister Margarita Party that is sponsored by Kevin O. after the B2OSH Formation arrival at OSH.
This event encourages the sharing of exotic and "full strength" Beers (not to be confused with any Beer using the word "Light") from your part of the world, to be shared, bartered or traded with others at the Beer2OSH party. Bringing at least a 12-pack of your favorite "premium/micro-brew/exotic" beer gets you a wristband to participate in the grilled brats & corn and liquid libations brought by others.
Still confused as to what qualifies as an exotic and full strength Beer? Click HERE
Don't worry, if you don't have enough useful load to bring an exotic brew, you can participate in Beer2OSH's eating and drinking camaraderie by making a modest donation to the "kitty" when you come through the food line.
OR
Become a 2010 VIP Donor and receive an embroidered VIP shirt to wear to the event. Click HERE for VIP Donor details.
---
So far, we will have a keg of the infamous Shiner Bock brought by Texas Lister Mike S. Yours truly will be bringing a few cases of Shiner Bock longnecks hopefully to trade again for a Pacific Northwest Lister's Alaskan Amber.
As a special Beer2OSH treat, we'll also be grilling Wisconsin's famous Usinger Brats and locally grown corn on the Kevin O. donated monster grille.
---
Here we are cooking up the brats and corn in 2009
---
Here is our Official Shiner Bock Cold Beer Machine (courtesy of Bo owner Rob H.)
---
Beer2OSH III DOOR PRIZES
Thanks to the coordinated efforts of the B2OSH folks, we will have a completed B.C. Air beer can model to give away as a door prize at the Beer2OSH celebration. Each person coming through the food line will be given a raffle ticket for the drawing.
Check out BC Air's gallery of models HERE.
This was the B.C. Air Bud Bo Model for 2009
The Shiner Poster Prints below will be hanging in the tent to put everyone in the right "frame of mind" for Beer2OSH III. They will be 24" x 30" prints on 0.020" styrene sheet stock. A great addition for your Beechcraft Hangar
---
IMPORTANT NOTICES:
1. All Beer2OSH brews must be consumed in plastic cups that will be provided. So when you crack one open, demonstrate your superior pour skills and serve your fantastic brew in a plastic cup. If you must display your selected bottle of exotic brew, do the right thing and stay close to the trash cans in our area. Broken glass on the ground can be a FOD hazard to people, planes and air mattresses. Thanks in advance for your cooperation.
2. Although, as originally conceived, Beer2OSH is a "private" gathering of members of the Beech List, we are a friendly bunch and have agreed to share our party camaraderie with other Beechcraft owners who have come to experience the annual OSH pilgrimage. We only ask that you bring a Premium Beer or be prepared to make a small DONATION to the kitty jar at the door (Al "D Enforcer" DeMxxxx the Texan from New Jersey will be our "doorman") to offset the party supplies costs! <vbg>
3. If you're planning to attend our Beer2OSH bash and won't be able to carry in Beer or Party Snacks, please consider making an advance DONATION "to the cause" via the PayPal button below.
4. All advance donors of $40 or more by June 30th, will receive a FREE Beer2OSH VIP shirt (with embroidered Beer2OSH Logo) that you can wear to the party (Al "The Enforcer" will also greet you with a smile when you show up empty handed <vbg>). I'll deliver your shirt to you at OSH before the party to save on shipping costs. If you won't be able to attend and just want to make a donation, include your shipping address and I'll ship your shirt to you.
Here is the 2010 embroidered logo stencil and 2009 shirt. The 2010 Shirt will be similar.
5. Donations will be used to defray the cost of the the food, party supplies, cups and ice that we will have for the evening as well as some of the great beer you'll be drinking (and anything else we can think of to make the party a great event <vbg>)!
---
2010 VIP Donors will be listed here
John W. - NM
Richard S. - WI
Doug G. - CT
Paul D. x 2 - CT
Damon B. - CA
John C. - SC
Al D. - TX
John F. - AZ
Jim B. - NJ
Joe & Konnie S. - TX
Lee R. - NY
Robert B. - WI
Lee B. - FL
Henry L. x 2 - MD
Tad V. - NH
Larry O. - FL
Glenn O. - IL
Mike F. x 2 - VA
Derek D. - MD
Craig W. x 2 - MO
Keith G. x 2 - TX
Bill R. - TX
---
Please bookmark this page for additional info about the Beer2OSH III gathering as it develops.
If your state, territory or country has a great brew, feel free to bring some to share with the group. Email me
to let me know what you'll be bringing and I'll post it here!
Beer2OSH 2010 Brews
Texas: Mike S. & Mike C.
Unfortunately, due to space and weight limitations,
Mike S. was unable to bring the Shiner Keg this year, but he will be bringing
several cases of canned Shiner Bock.
(Great source of Shiner cans for a Shiner Beer Can Bonanza!)
After posting that the Shiner Keg would not be making it this year, Pete R. of the Beechnutz in Kansas City came to the rescue. Pete and his Squadron have located and will sponsor a keg of Shiner Bock for our evening of food and drink!
---
Alexander Keith's
Marc C. - Canada
---
Anchor Steam
Damon B. - CA
---
Alaskan Amber
John F. - AZ & John F. - WA
---
Adam & Eve Ale
California: Stan S.
---
Island Wheat
Illinois/Wisconsin: Robert S.
---
Schlafly
Andy H. & David A. - STL Missouri
---
Sam Adams - Summer Styles
California: Chris B.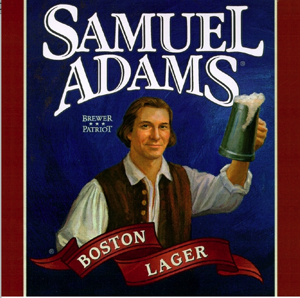 ---
North Coast Old Rasputin Russian Imperial Stout
California: Bruce R.
---
Our goal is to expand Beer2OSH participation each year!
Remember:
Yours Truly,
Beer2OSH Bier Meister: Mike Caban
You really owe it to yourself to experience this fine event with the many folks who share your passion for Beechcraft airplanes.
See the Beer2OSH 2010 Pics HERE
See the Beer2OSH 2010 Highlights HERE
See the Beer2OSH 2009 Pics HERE
See the Beer2OSH 2009 Highlights HERE
See the Beer2OSH 2008 Highlights HERE
See the B2OSH 2008 Formation Video HERE
See the Opening Ceremony we want for our Beer2OSH-II!
Click Below